inexpensive way to obtain a pulsed output
The PRECO-MATIC Mini-Switch provides an inexpensive way to obtain a pulsed output from meters with a front mounted index. Simply remove your existing cover from the meter. Press the provided PRECO Pulse wheel over the applicable pointer of the index. Tighten the set screw provided to secure the pulse wheel onto the hand pointer. Replace the existing Index Cover with the one provided by PRECO containing the attached switch and wire leads. Wire the Form C switch to the appropriate leads. Normally Open — connect the red and white wires. Normally Closed — connect the blue and white wires. Cap off the unused wire.
Principal of Operation
The operating principle of the PRECO– MATIC Mini-Switch is simple. A magnet wheel actuates a reed switch to allow a pulse to be sent to a counter or controller.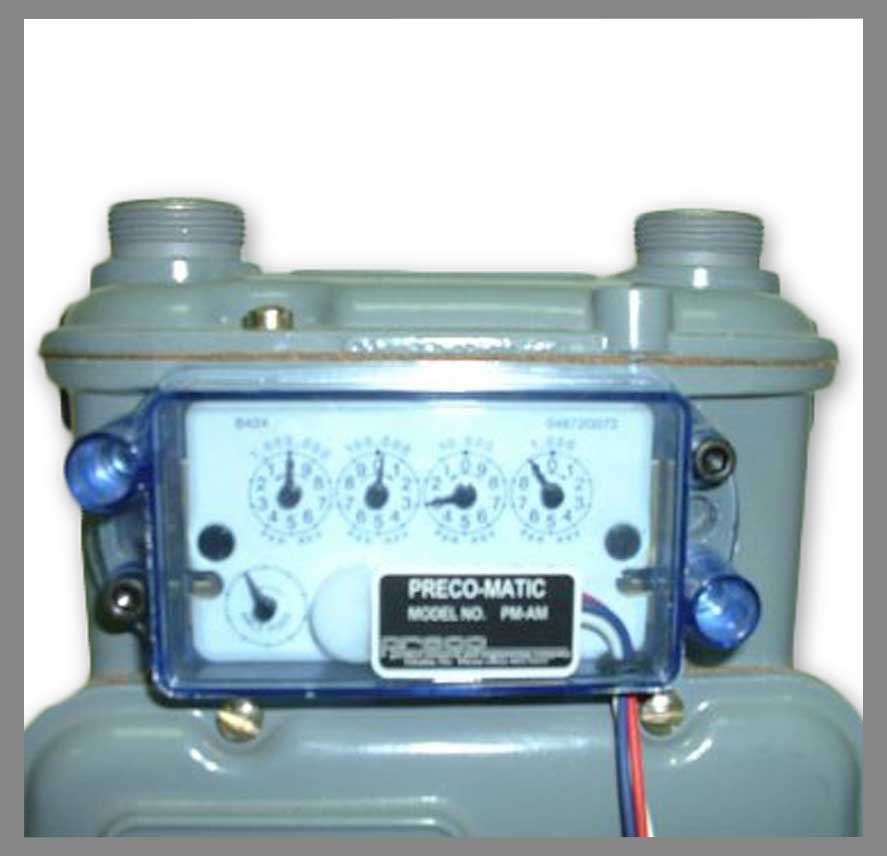 Easy Installation
Standard with Form C Style Switch
1 pulse per Revolution Standard
Simple Design, No Gearing to Wear out
Max. Voltage: (100VAC & 100VDC)
Max. Current AC & DC: (Amps .25) (Watts 3)
Operating Temperature: -40C to +100C
Average switch life: Up to 10 million Cycles
Designed to meet Class 1, Div. 2 Groups A B C & D
Ideal for Data Acquisition Systems
UL Listed Switch