an inexpensive way to obtain remote readings
PRECO-MATIC
Remote Read Unit
PRECO-MATIC
Remote Read Unit
The PRECO-MATIC Remote Read Unit has been developed as an inexpensive way to obtain remote readings from gas meters that are installed in basements, on roof tops or in other areas that are otherwise inaccessible. The Remote Read Unit makes it possible to read these gas meters without relocating them. Gas utilities will not need estimated billing or to bother customers to gain access to meters. The PRECO-MATIC Remote Read Unit can help to save utilities time, manpower, and money by giving them an option to relocation of gas meters.
Principal of Operation
The operating principle of the PRECO-MATIC Remote Read Unit is simple. A magnet wheel actuates a reed switch. This in turn sends a pulse to the electronic counter which displays the reading of the meter in cubic feet of gas useage.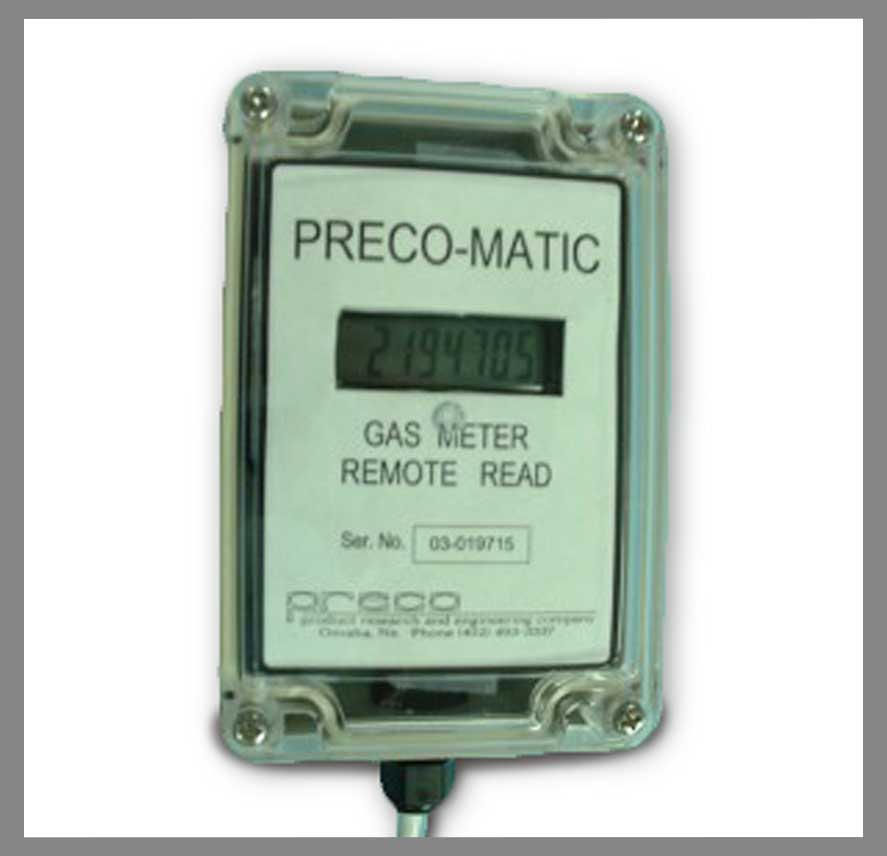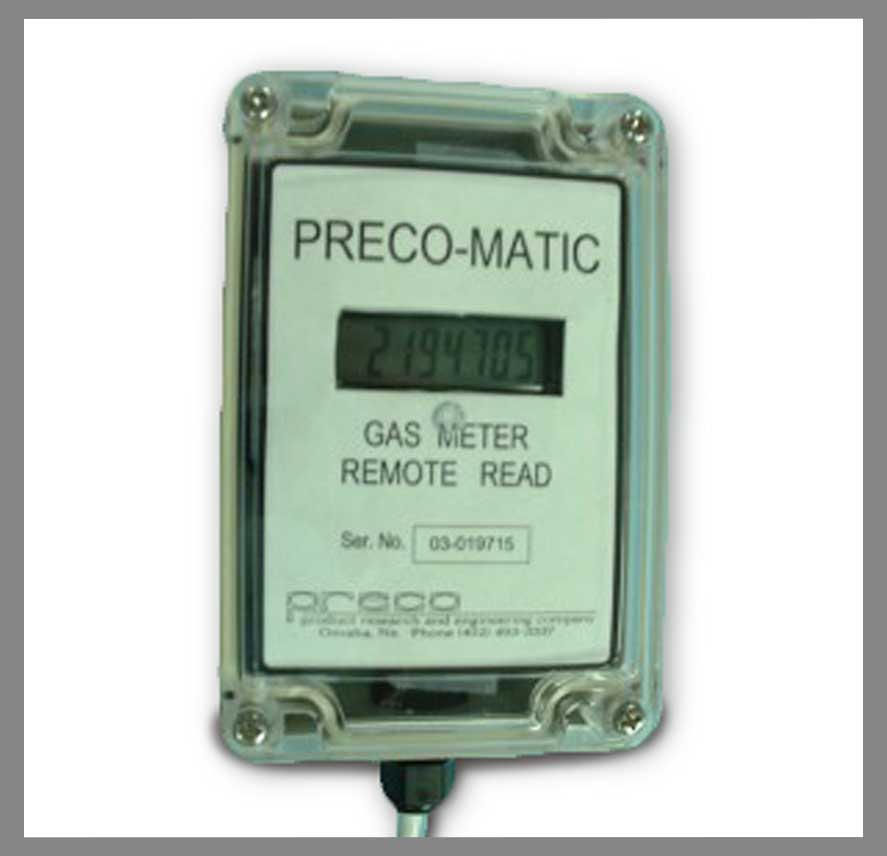 Mounting
The PRECO-MATIC Remote Read Unit can be mounted to the outside wall of the dwelling. Two wires is all that is needed to hook the unit to the PRECOMATIC Mini-Switch. The use of shielded wire is required to prevent interference.
PRECO Mini-Switch
The PRECO Mini-Switch is used to provide a pulsed output for every cubic foot of natural gas used by the customer to the Remote Read Counter. The wires from this switch are connected to the remote read unit.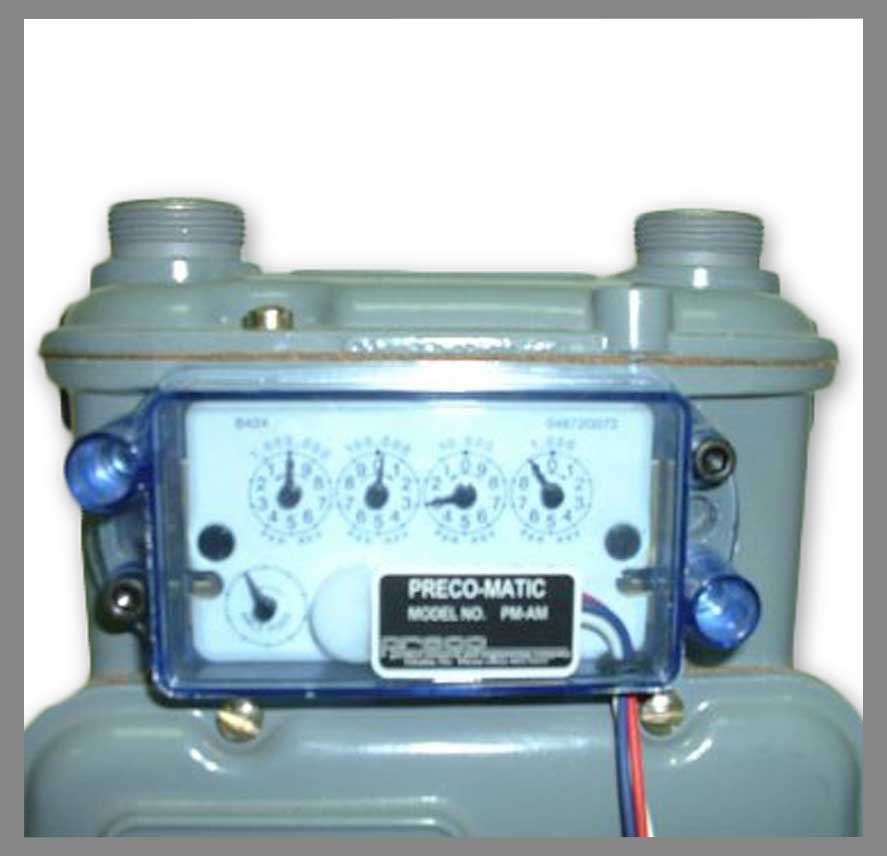 Easy Installation
Nema 4 Enclosure
Terminal Block Style Wire Connector
Tamperproof Screws
Self powered
Up to 7 Year Battery Life
Costs Less than relocation of gas meter
No Torque on gas meter
Designed to meet Class 1, Div. 1, Groups A B C & D
Electronic Counter with no gearing to wear out
Able to register up to 99 million cubic feet of natural gas
Simple Design